Board of Education Meeting
Thursday, May 19 | 7:00 pm
Click here for Remote Meeting instructions
---
NHTS 2022 Spring Musical
Saturday, May 21, 2022
2 FREE SHows at 2:00 pm and 6:00 pm
See the Theatre Page for details
Spring Food Drive May 16-21
Sponsored by the NHTS Theatre Club. We are accepting donations of nonperishable food for Harvest of Hope Food Pantry New Life Assembly in Wrightstown. We will have collection boxes in school from May 16-20 and at the play.
Harvest of Hope distributes groceries FREE OF CHARGE on the SECOND SATURDAY of each month from 8:00 am-10:00 am at New Life Assembly 131 East Main Street in Wrightstown. To donate to the food pantry, click here and choose the fund Community Outreach (food pantry).
---
The latest issue of The Panther Press is now available
Click here to read.
Click here to read older editions.
---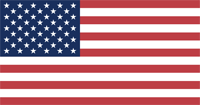 School Closed
Monday, May 30
Memorial Day

---
2022-23 Registration for all students:
Click here