Week of Respect Spirit Week
October 3-7, 2022
Monday - Mismatch Day
We are all different and unique. Let's celebrate that!
Tuesday - Comfy Clothes Day
Wear your PJs or sweatpants. It's no sweat to respect!

Wednesday - Dress for Success (Picture Day)
You can be successful at being respectful!
Thursday - Favorite Sports Team Day
Team up against bullying. Everyone counts!
Friday - Blue & Gold Day
Showing respect for ourselves, classmates, and teachers.
Blue is the official color of World Bullying Prevention.
---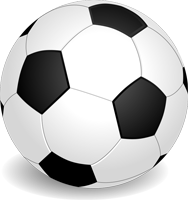 First Soccer Game
Wednesday, Oct 5
at Doane Academy
Next Game
Tuesday, Oct 11
at Faith Christian School
First Home Game
Friday, Oct 14
---
NHTS opened its brand new playground on Monday, September 19.

---
Parents, Students, and Community Members
Visit our Community Resources page for helpful links and phone numbers to access a variety of helpful services.
---
Monday, October 10
School Closed
Columbus Day
---
Board of Education Meeting
Thu Oct 13 | 7:00 pm
---

BCIT Discovery Day for 8th Graders
Thursday, Oct 20 | 6:00-8:00 pm
Click here for more information
---
Next PTO Meeting
Monday, Nov 7, 7:00 PM
---
Free tutoring from NHTS Teachers is available to all interested students. Click here to sign up.
---
Application for free and reduced price school meals
Click to download:
Letter to Parent/Guardian
Application form
Application instructions
Sharing information form
Solicitud para familias de comidas gratis o a precio reducido
Haga clic para descargar:
Carta al padre/tutor
Formulario de aplicación
Instrucciones de aplicación
Formulario para compartir información
---

Rutgers Early Fall Reading Skills Programs
For students PreK through 11th grade
Click here for more information
---
2022-23 Registration for all students:
Click here