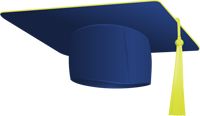 Congratulations to the NHTS Class of 2020
We will also conduct a physical 8th-grade graduation ceremony on July 10th at 5:00 pm.
New Hanover Township School District administration is now working to develop specific plans to be announced.
---
Congratulations to Dr. Scott Larkin
on his new position as New Hanover Township School Chief School Administrator and Principal
---
Congratulations
NHTS Teacher of the Year
Katherine McCandless
and best wishes for your retirement!
---
The latest staff video:
As we near the end of this interesting school year we know that everyone is looking forward to summertime! Whether you're planning on some rest and relaxation or you're looking for thrills and adventure, we hope that all of you have an amazing summer and we can't wait to hear about it when school starts up again!
Featuring:
Summertime, Summertime by The Jamies
---