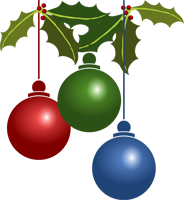 NHTS Holiday Show
Thursday, Dec. 20 | 7:00 pm
Please help make this holiday season a little brighter for families in need in our community by bringing donations of non-perishable food to the Christmas Show.
Click for more details.
---
Burlington County Mobile Library
visits NHTS
Tuesday, Dec. 18 3:15 pm
Students must be accompanied by an adult.
---
Winter Recess
1:30 Dismissal Friday, Dec. 21
School closed Dec. 24-Jan. 1
School reopens Wed., Jan. 2
To get started, click on the AmazonSmile logo above and choose New Hanover Township School PTO as your preferred charitable organization. For eligible purchases at AmazonSmile, the AmazonSmile Foundation will donate 0.5% of the purchase price to our PTO. There is no cost to the PTO or to AmazonSmile customers.
---
Announcing the 2019 NHTS Spring Musical
Auditions are Wednesday, Jan. 2 for Middle School and Thursday, Jan. 3 for grades 4 & 5.
For more details, visit the Theatre web page.
---
Next Board of Education Meeting
Thursday, Jan. 3 | 7:00 pm
---