Have a Safe and Happy Summer!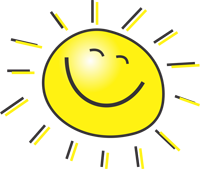 ---
Congratulations
8th Grade Class of 2021!
---
The final 2020-21 edition of
The Panther Press is now available.
Click here to read.
---
---
---
NHTS Summer School
July 12-23 and August 2-13
Call the main office for details
---
NHTS Summer Theatre Camp with Mr. John
July 12-29, 2021 at New Hanover Township School
Monday-Thursdays 12:30-3:00 pm
Open to NHTS students entering grades 4-8
See the theatre page for details.
---
Next Meeting
Board of Education
Thurs., July 22 | 7:00 pm
---
BCIT Summer Camp 2021
BCIT offers career-technical education full and half-day summer camps for Burlington County students in grades 6-10.
Click here for details.
---
NJ SLA testing is canceled for Spring 2021
Start Strong Fall 2021
ELA, Math, and Science Assessments
for Grades 4-8 will be given
September 13 – October 22
---
NHTS 2021 Virtual
Spring Musical

Tickets to view the virtual video are now available.
Click here to see pictures from the show.
Click here to purchase tickets.
---
Help for Families in Our Community
If you are looking for a meaningful way to help local families who are struggling in these extraordinary times, consider donating to the Harvest of Hope Food Pantry, run by New Life Assembly in Wrightstown. At this time they are not accepting food donations, but you can help by making a tax-deductible monetary donation online. Click here or on the logo below to help:
If you or someone you know is in need of their services, the food pantry is open on the 2nd Saturday of each month from 8:00-10:00 am. The next pickup date is Saturday, July 10. If you drive up, a box of food will be placed in your trunk. If you walk to the food pantry, they will set the bag/box out on the side of the church and they can pick it up that way. If you have any questions, contact them at foodpantry@newlifeassembly.tv
---
Virtual Learning Resources
for Families
---
Remote Learning Meal Request Form
---
Dear New Hanover Township School Families:
On July 23rd, the New Hanover Township Board of Education accepted a draft district reopening plan. On July 24th, Governor Murphy announced that families can chose a full-time remote learning option. Below, please find the full text of the district's reopening plan.
The plan contains provisions for two options: in-person and full-time remote learning. The in-person option allows for all students to return to school full time with certain restrictions. Those restrictions are listed in the attached document. In order for the New Hanover Township School District to create a safe, in-person learning environment, we will follow the below listed guidelines:
Establish and maintain student cohorts of 12-15 students.
Create physical space that allows for social distancing of 6 feet.
Utilize face coverings.
Actively and consistently screen students and staff for COVID-19 symptoms.
Enhance disinfecting procedures.
Foster community support.
All students are automatically eligible for the full-time remote option. Remote learning will be equal in quality and scope to in-person instruction. To help achieve this goal, the district will make all reasonable efforts to provide technology, health updates, social/emotional supports, and academic supports to all families choosing the full-time remote option.
Remote learning will occur daily between 9:00am and 3:30pm. Students will be responsible for daily attendance and completing all class assignments before 3:30 pm. Unless otherwise noted by the teacher, daily homework assignments will be due by 9:00am of the next academic day.
If you wish to choose the full-time remote learning option, please contact the district by phone at 609 723 2139 before August 10th. Families wishing to transition from full-time remote back to in-person learning must notify the district by December 1st for a return date of January 4th. In order to return to in-person learning, students must have a doctor's note indicating medical clearance or a negative COVID-19 test dated no later than December 28th.
These choices are unlike any other we have faced in our lifetime. I truly wish our most difficult back-to-school decision would be what to wear on the first day. Unfortunately, the virus has stripped us all of that annual rite of passage and replaced it with the difficult decision discussed above. There is no perfect choice. There is no risk free choice. The right choice for your family is the one that is guided by your own circumstance. Please read the attached document and discuss it with your family, trusted friends, medical professionals, or me.
If you wish to choose the in-person option for your child, you need to take no action. We will be contacting you with further information and instructions. If you have any questions, please do not hesitate to call me at 732 856 0118.
Sincerely,
Dr. Scott Larkin, Superintendent
New Hanover Township School District